---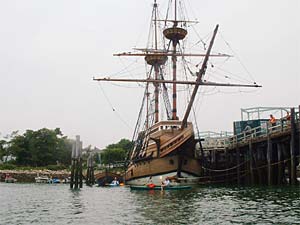 Plymouth Harbor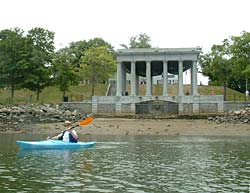 Plymouth Harbor has something to offer all skill levels. Beginners can stay in the inner harbor and along the shoreline for a couple of hours of enjoyment. You can paddle up close to the Mayflower, get a great view of Plymouth Rock and paddle along side some amazing boats at the marina.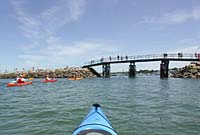 For those more adventurous types you can paddle outside the jetty to catch some waves and wakes from the boat traffic. Just be aware of the channel markers and give the right of way to the power boaters. This area can be fun but takes a little more effort and skill. You can also paddle over to long beach for a quick break.
Plymouth Harbor also offers a nice launch point for a trip to Saquish, Gurnet Light and Clarks Island. This would be a higher level trip requiring appropriate skills and equipment. Again, be aware of channels, boat traffic and current. Also, be sure to plan around the tides. Low tide leaves miles of mud flats and long walks in 4 inch water.
Best launch points are Nelson Beach and Stephens Field.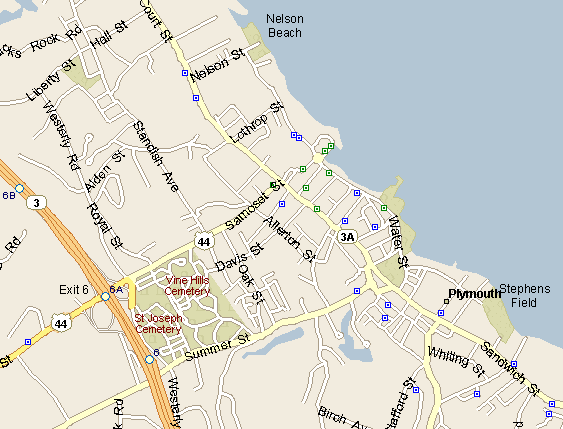 For more information on paddling Plymouth Harbor, read the trip report.